LES ESPACES DISPONIBLES EN LOCATION SONT LISTES CI-DESSOUS
Alliance Francaise Accra is Ghanaian NGO offering French and English classes, and it is also a venue that offers more than 80 events per year. Alliance Francaise Accra counts one open amphitheatre; one covered stage and an exhibition hall, as well as classrooms. The premises can be rented for various occasions: conferences, concerts, festival, food fair. Etc.
You will find below all the details. Do not hesitate to contact us should you have any question. 050 128 780 8 / assist-events@afaccra.org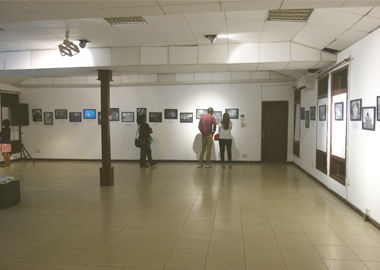 Length: 11,80cm/38.71ft
Width: 9,70m/31.82ft
Capacity: 100/150 seating
4 Air Conditioners
Terrace: Length: 10,10m Width: 8m
Daily rate: 1500 Ghc for space +1000 Ghc for sound and light equipment +Technical staff.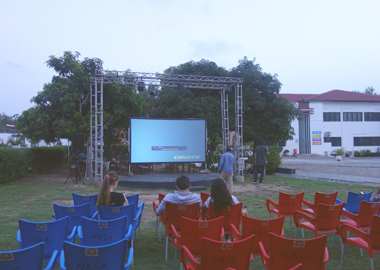 Length: 7.70m/25.26ft
Width: 6.27m/20.57ft
Height: 4.33m/14.21ft
Capacity: 300 places
Daily rate: 3000 Ghc for space +2000 Ghc for sound and light equipment +Technical staff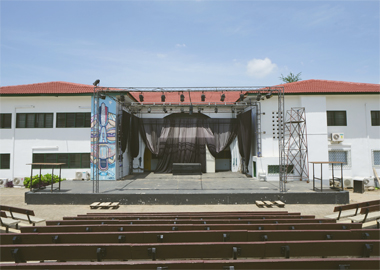 Length: 17,20m/56.43ft
Width: 10,86m/35.63ft
Height: 5,80m/16.40ft
Capacity: 400 seating/1000 standing places
Daily rate: 3000 Ghc for space +2000 Ghc for sound and light equipment +Technical staff
Note: Tous les équipements indisponibles à l'Alliance doivent être loués aux frais des organisateurs