WE ARE BACK 2022
19/01/2022 - 31/12/2022 00:00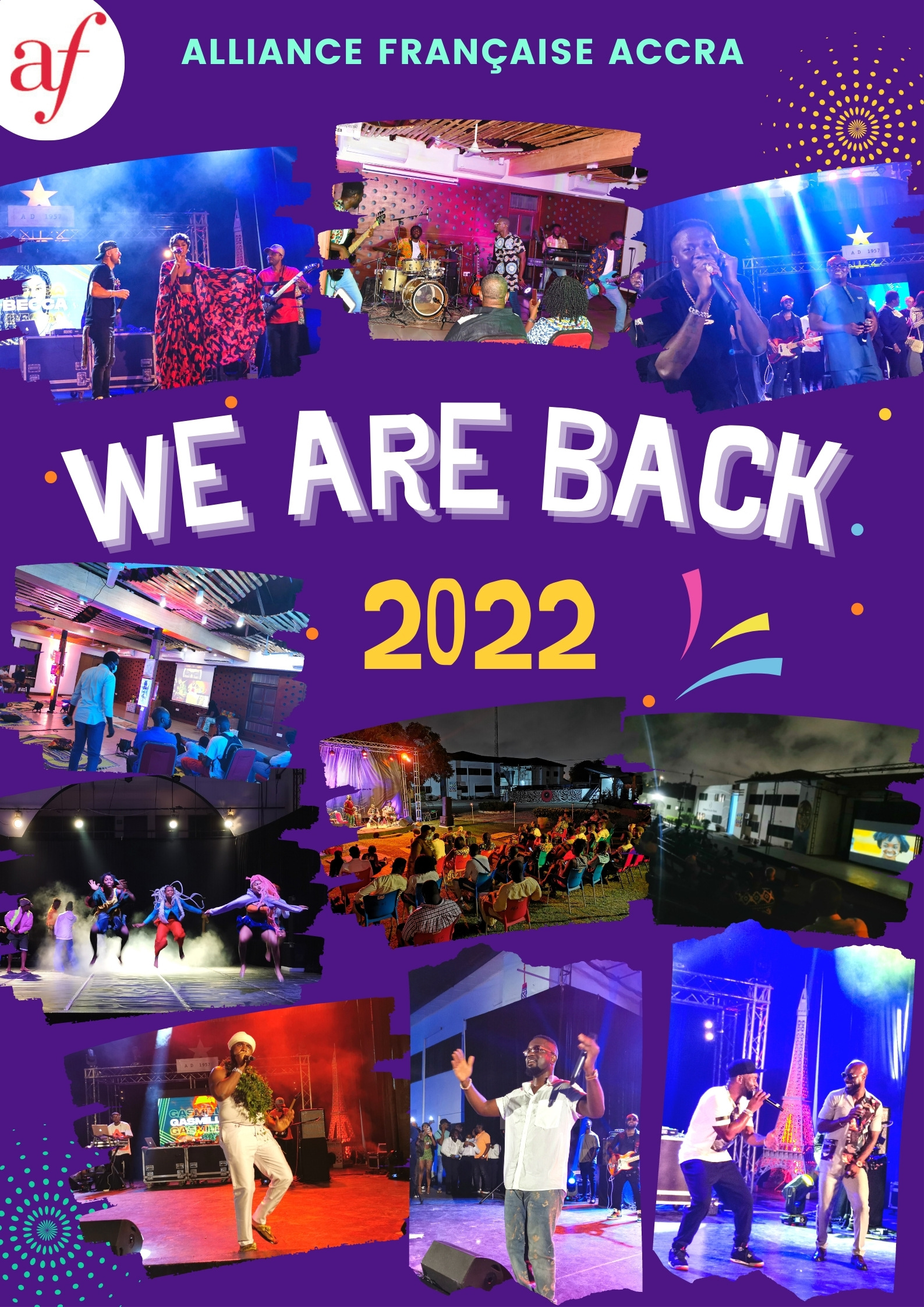 We Are Back!
The Alliance Francaise 2022 Cultural Season has begun and we want you to be a part of it!
Alliance Francaise is host to a vast and diverse range of arts & culture events from all over the world. From film festivals, private seminars, music festivals, food fairs, experimental dance shows, theatre, art & crafts exhibitions and so much more, we provide the perfect range of indoor and outdoor spaces to accommodate your needs.
For bookings, rentals & enquiries email events2@afaccra.com or contact 050 128 7808.
All Covid Protocols are to be strictly observed while on the premises.