THE JOURNEY CONCERT 2022
27/08/2022 19:30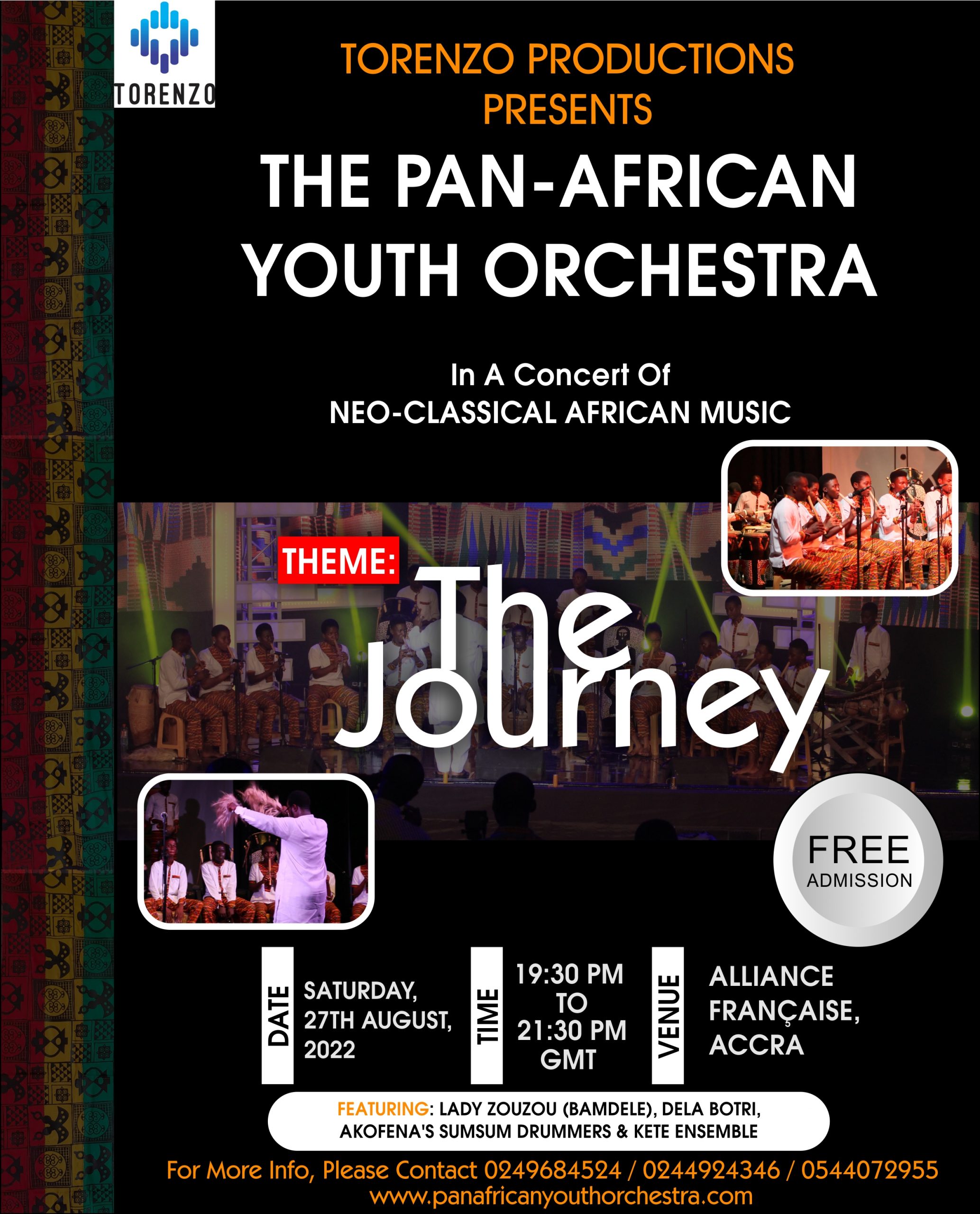 The Pan-African Youth Orchestra will embark on a journey re-tracing the steps of the Orchestra from its beginnings to the present. The story of the journey so far would be told musically on Stage. 
The Pan-African Youth Orchestra (PAYO) was established in 1995 as a youth wing of the Pan-African Orchestra (PAO) in collaboration with the National Theater of Ghana to explore the classical foundations of African music. The orchestra comprises young talented instrumentalists auditioned from various communities in Accra, Ghana. The nascent members of the orchestra featured in this concert are Dela Botri, Thomas Woernle,AKOFENA's Sumsum Drummers, Kete Ensemble founded by Dickson Darko, Lady Zouzou (Bamdele) from Aneho, Togo, to name a few.
The Orchestra has carried on the neo-classical traditions of African music composers such as primarily the compositions of Nana Danso Abiam (Founder), Dr. Ephraim Amu, Prof. Emeritus J.H.K. Nketia, Fela Anikulakpo Kuti, Osibisa and from the Director of the Pan-African Youth Orchestra, Kweku Sekyeama Kwakye.
The Orchestra has throughout its journey performed, toured and taught the playing and use of African instrumentation in its musical adventures across the world. We invite you to come along on this Journey!
Date: Saturday 27th August 
Time: 7.30pm to 9pm 
Venue: Amphitheatre