RE:INCARNATION – West African Tour
16/10/2021 19:00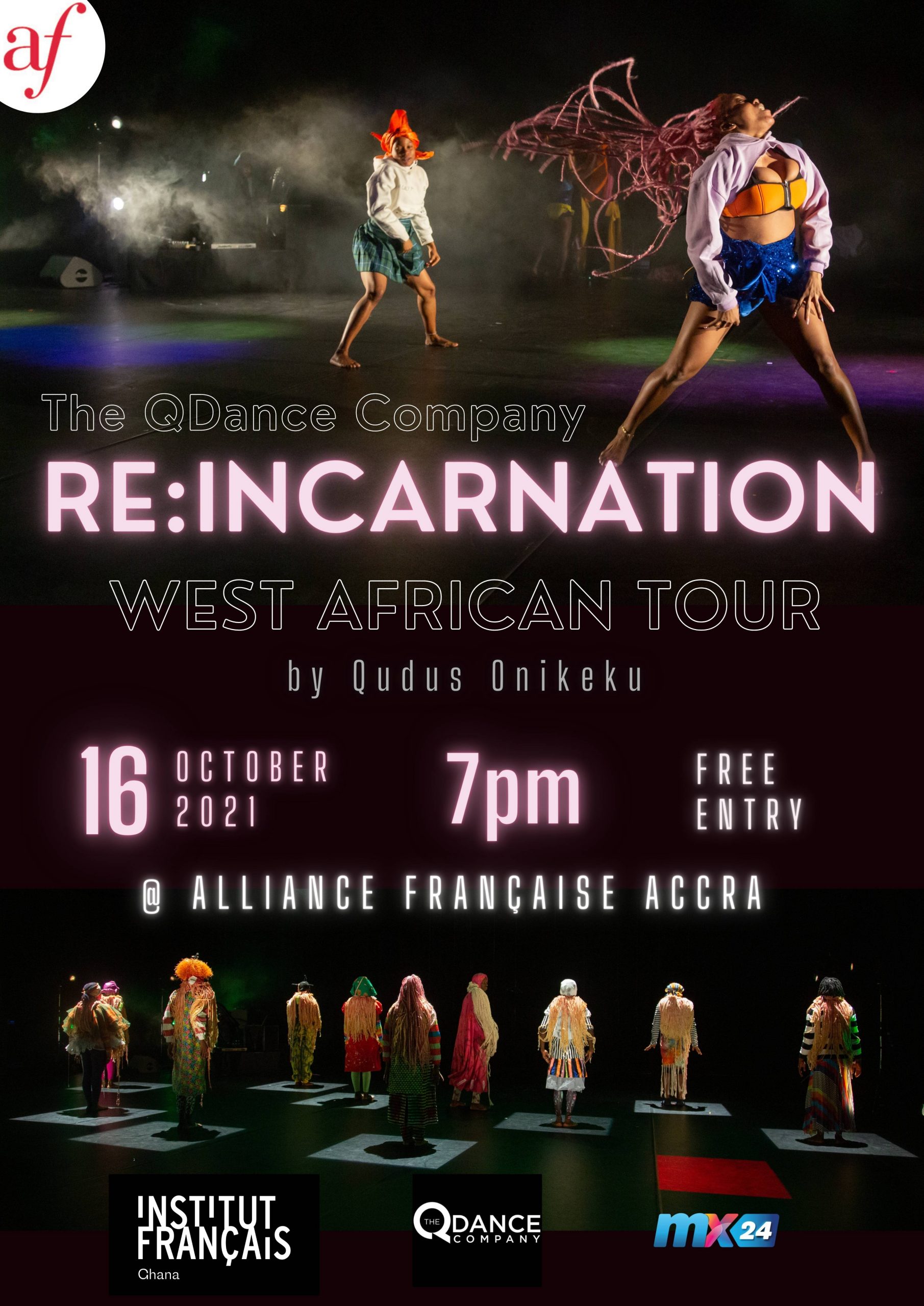 The QDance Company presents RE:INCARNATION by Qudus Onikeku.
In many African spiritual traditions, Time is cyclical.
RE:INCARNATION is a philosophical story through Dance on African concepts of Birth, Death and Re-birth.
Through contemporary choreographic vocabulary, colorful costume and African philosophy, RE:INCARNATION is brought to you by the internationally renowned Nigerian QDance Company as part of its West African Tour 2021.
Merging elements of Yoruba culture, Dancehall, 60s & 70s Afrobeat, funky house and even capoeira, the QDance Company will explore body memory and the concept that the body, and not just the brain, has the capacity to remember.
Make a date! This promises to be a very exciting evening!
This event is brought to you with the support of the Institut Français Ghana, the Institute Français Paris and Alliance Française Accra.
All Covid protocols are strictly observed.
Photos @ the QDance Company