PIESIE: 'The Start of Something New'
13/08/2022 - 16/08/2022 00:00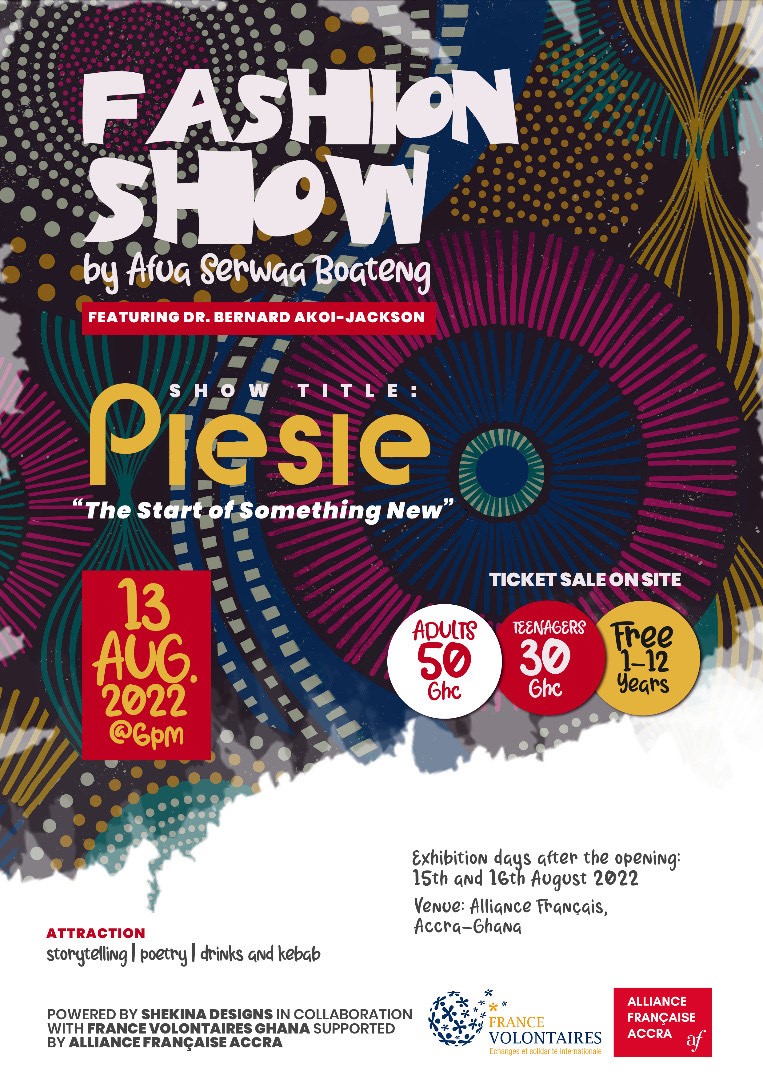 A Fashion Show by Afua Serwaa Boateng, PIESIE is a gender neutral Akan sobriquet given to firstborns in a family. 
With latest additions and emerging new forms, artist Afua Serwaa Boateng, a contemporary Ghanaian artist and seamstress, considers this show to be the birth of something new.
She takes inspirations from craft making spaces and DIY culture. Her work explores authenticity,authorship and consumerism through different materials and mediums. To achieve this particular show the artist has appropriated various techniques used in fabrics manipulation and the creation of structural garments as a tool of expression in this work.
This particular work was inspired By the Fire Side, a popular Ghanaian children's educational and entertainment television programme which combined storytelling with music, dance, mime and costume. This influenced the overall work presentation, garments production, choice of music, set design, lighting design, and general ambiance.
For more info contact 0592303799 or WhatsApp 0256967125
Date: 13th August
Venue: La Paillotte
Time: 6:00pm 
The show continues as an exhibition from 15th to 16th of August.
Powered by Shekina Designs, in collaboration with France Volontaires Ghana, supported by
Alliance Française Accra, featuring Dr. Bernard Akoi-Jackson