INTERNATIONAL PHOTO COMPETITION/ FASHION & DRESS CODES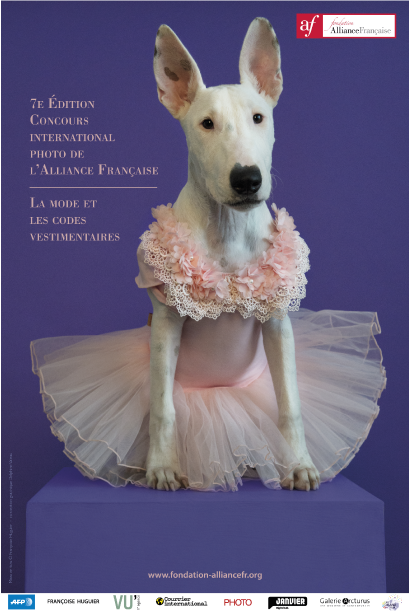 Date/Time
Mon 29th May, 2017 - Sun 18th June, 2017
All Day
DESCRIPTION
The Fondation Alliance Française has launched the 7th  edition of its yearly international photography contest! The theme this year is: "Fashion and Dress Codes".
Like many other Alliances Françaises in the world, Alliance Française Accra takes part in the contest and will introduce the photos of its local winner to the Fondation Alliance Française for the final stage of the contest. Eventually the jury of the Fondation Alliance Française will select the photo contest winner whose name will be published before 31 December 2017.
PRIZES
A TRIP TO PARIS AND INTERNATIONAL EXPOSURE
The winner will be awarded travel and expenses for a one-week stay in Paris.
Some of the photos submitted by the finalists and the grand prize winner, selected by the jury, will be displayed within a group exhibition in famous Parisian spaces (Espace culturel Louis Vuitton, galerie agnès b., galerie de la Cité internationale des arts, galerie Taïss, galerie Arcturus). The exhibition will then travel around the world within the Alliances Françaises.
A photo book of the contest is published every year and the contest partners make sure the contest is known thanks to publications in newspapers such as Courrier International and Photo magazine, which will feature a special edition on the contest in 2017.
TIMELINE
Launch of the contest in Accra: Wednesday, 10 May 2017
Closing of the contest in Accra: Sunday, 18 June 2017
Selection of the photos by the jury in Paris: November 2017
Exhibition Opening in Paris: November to December 2017
Exhibition World Tour: December 2017 to December 2019
APPLICATION
Be major legally
Be an amateur photographer
Send original and not previously published photos
Send 2 photos only
Participants shall transfer to the Fondation Alliance française exclusive usage rights
DOWNLOAD THE PARTICIPATION FORM
Send in your entries and participation form to assist-events@afaccra.org via wetransfer from May 10th to June 18th 2017.
Map Unavailable